Platforms: Progress at Every Level
Download the full platform in .pdf format
Kansas Democrats believe government is at its best when it operates in the spirit of cooperation and compromise, rather than partisanship and enmity. We believe what brings us together is far stronger than what might pull us apart. We seek to protect the freedom of the individual, while working together to actively contribute to the vibrancy and vitality of our communities. We believe that government has a responsibility to promote policies that provide economic and social justice, a clean environment and safe workplaces. In short, we believe that government has a responsibility to improve the human condition.
Download the full DNC platform in .pdf format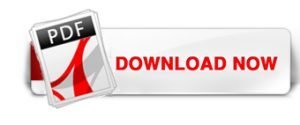 Platform Preamble: Democrats believe we are stronger when we have an economy that works for everyone—an economy that grows incomes for working people, creates good-paying jobs, and puts a middle-class life within reach for more Americans. Democrats believe we can spur more sustainable economic growth, which will create good-paying jobs and raise wages. And we can have more economic fairness, so the rewards are shared broadly, not just with those at the top. We need an economy that prioritizes long-term investment over short-term profit-seeking, rewards the common interest over self-interest, and promotes innovation and entrepreneurship. We believe that today's extreme level of income and wealth inequality—where the majority of the economic gains go to the top one percent and the richest 20 people in our country own more wealth than the bottom 150 million—makes our economy weaker, our communities poorer, and our politics poisonous.